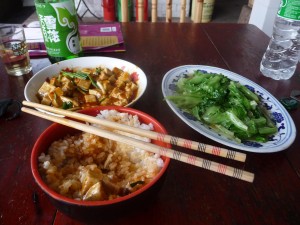 i grew fond of the chinese food quickly. i have a sheet of paper with me explaining that i am a vegetarian, if my pronunciation failes me once again, and most of the times it turns out right.
sometimes i even get invited if people want to show respect for me traveling by cycle or if i am adressed by people who want to practice their english and to ask some questions about the why's and how's me ending up in their village, especially in areas where there are not many foreigners to be seen.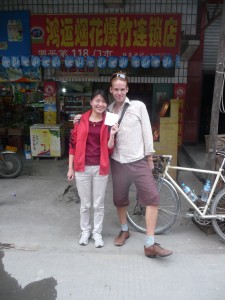 as a return for the invitation i have still my album to give in return.