all the way to the iranian border i had mt. ararat as companion to my left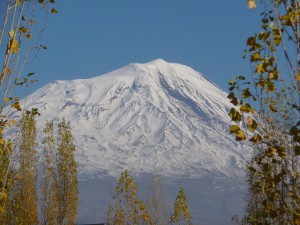 and a whole highway lane for myself.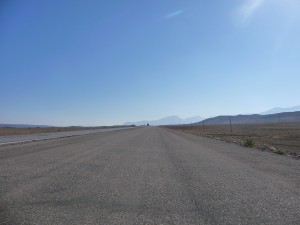 at the border i passed the waiting trucks and had to wait for just 10 minutes. i didn't change money there because i wasn't sure about the exchange rate. i thought it would be easy once i get to maku. but i didn't find any place or anyone to change my dollars there. as it was friday and most stores where closed i walked into one of the few open stores and asked there.  the clerk first suggested going back to the border but after pointing out that i  had just a bicycle he called a friend and 5 min later i held a bunch of bills in my hand which wouldn't fit in any wallet i've ever owned. the exchange rate isn't too exotic so it took me only a few days to get used to the currency for the following weeks.
as it was pretty cold during the nights i decided to take the train once i reached tabriz…