i didn't know much about izmir and wasn't sure if i wanted to stay. as i was almost pedaling out of the city i met ben and caro. a couple from france on a one year trip to kathmandu. here together with their tandem…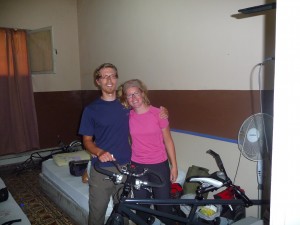 they were coming from cesme and told me that it was still quite far to get outside the city. as it was already getting dark we decided to search for a place for the night together. thanks to ben we found a really cheap place in a charming old building and soon were sitting together in the lobby for dinner which we created throwing all the food we had left together. you can read about their travels here.
the next morning began wonderfully with the sunrise on my balcony.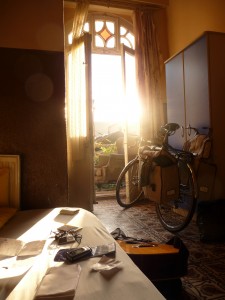 after breakfast i made my way to the bazaar which was excellent. mountains of fruit and spices, sheets waving over your head giving shade and the voices of merchants praising their goods.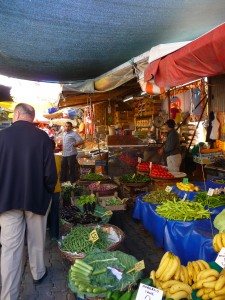 since i felt like my hair was starting to bother me while riding i went to a berber. before…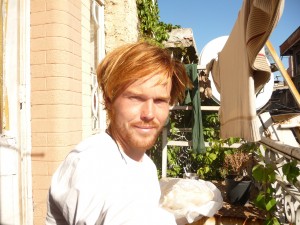 and after the barbershop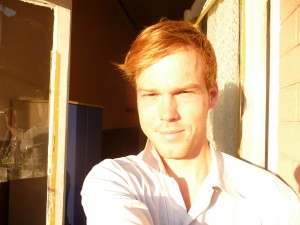 the rest of the day i spent wandering around izmir and the promenade in the evening.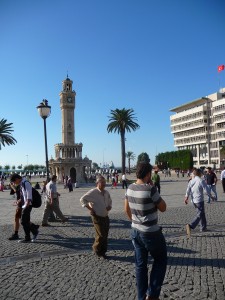 it's always nice to leave the bicycle for a while. after a day off  a part of the feeling when i started the tour comes back.