after istanbul, esfahan was my next must see city. the nickname of the city is nesfe jahan which means "half of the world". one of the famous sights is the imam square, here viewed from the terrace of a tea house.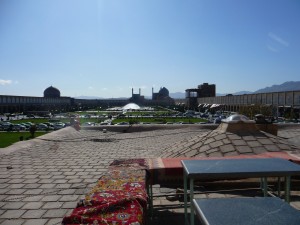 another beautiful thing is the zayandeh river which runs through it with its wonderful bridges. most famously the si-o-se pol.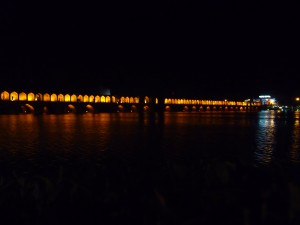 that evening i met barbara from slovenia in the internet cafe next to the hostel.
as we wanted to have a cup of tea and the normal tea house with its men-only shisha smoking inhabitants wouldn't do, we walked into a hotel lobby and asked if we could have our tea there. soon after we had our tea and the whole lobby to ourselves. a wonderful evening!