hi from istanbul. feeling good. great city. but now some history. after thessaloniki i came across a group traveling to india as i was looking for a place to sleep.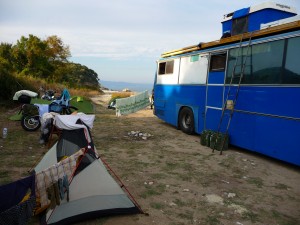 the bus you see belongs to marco. he built most of the interior himself. almost the whole bus is a kitchen and so the bedroom had to move to the top. i stayed the night with them on the beach and we made a big fire while we had some beer and i strummed some songs on the guitar.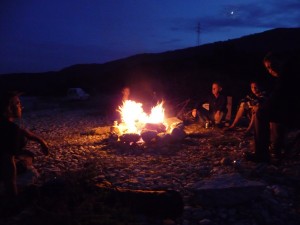 in return i got invited to dinner and for breakfast before our ways parted. i hope they had a great trip to india. thank you for a very nice evening.