after i felt refreshed from the stay at linda`s house i continued on my way to rome. before i turned to the sea i explored the terre di siena on the l`eroica.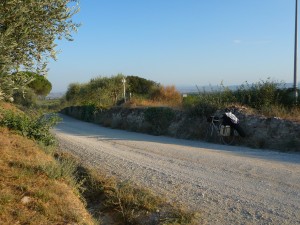 a bicycle course which is directed to enthusiasts which are drawn to the raw feeling from the beginning of the days of bicycle racing. for more information you may visit: www.parcociclisticodelchianti.it or www.eroica.it
i reached the sea at talamone, continued to the island of m. argentario and on a beautiful path back to the mainland.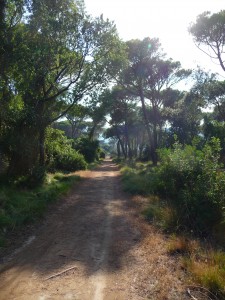 as i was looking for a sleeping place i saw some kites in sky over the beach and headed that way. most of the surfers were about to leave but some families who stayed over the weekend invited me to dinner and after some relaxation practice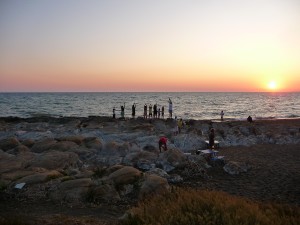 to spend the evening on the camp fire. in return i played a concert and later we sang karaoke together.