i followed the coastline down south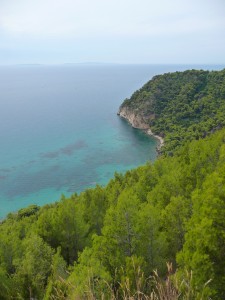 until i found a sleeping place at the beach. and a comfy chair !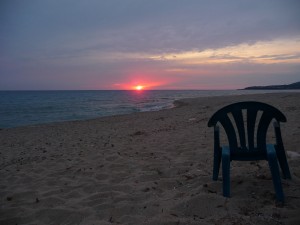 in preveza i met tassos in his bicycle shop. he worked in munich for some years so we could communicate in german.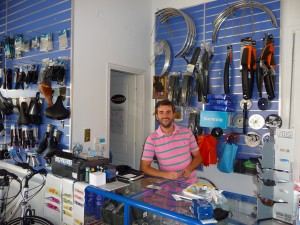 he explained to me how to get to lefkada island. since there is a tunnel there are no more ferries going from preveza but bicycles are not allowed in the tunnel. but there is a service for cyclists. when you approach the tunnel there is a guy waiting with his pickup truck and is driving you to the other side free of charge. thank you!