i was looking for a sleeping place but found myself at the border to montenegro instead. there i met two girls from norway. sisters, one working in herceg novi and the other visiting her.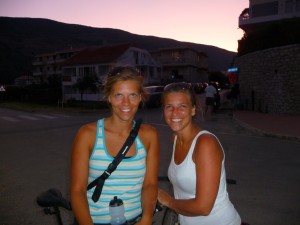 we rode the way down from the border to the city togehther and it was one of those nice accidents which you can't start looking for but run into…
it was already getting dark when our ways parted and i walked the promenade which is one of the longest i have ever encountered.
it was a strange atmosphere. it seemed every bit of life of the city was thrown out into the streets. i slept somewhere on the beach because the promenade seemed endless.
the next day i saw the first turtle on this trip…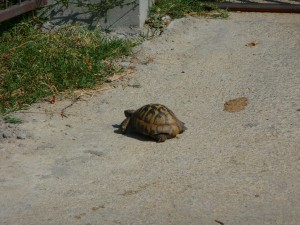 there are a lot of animals running around on the street but except some wild dogs most of them are civilized and you just have to be careful not to run over a cow or a donkey thinking the grass is greener on the other side of the road