After all that salt, we were riding straight into a mud bath when we left the salar. By then it didn't matter much anymore.
We stopped for lunch in Yonza, where we were offered a place to stay next to the plaza and could also wash the salt and mud off our bikes. The next day saw us cycling to san pedro de quemez, where we camped in the yard of the staff of the centro de salud and cooked up some good dinner for him when he returned from work.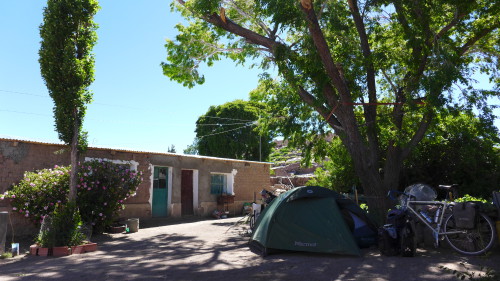 Crossing the main tourist trail at san juan the following day and the rail line coming from Uyuni, we were soon on our way to Alota and Villamar.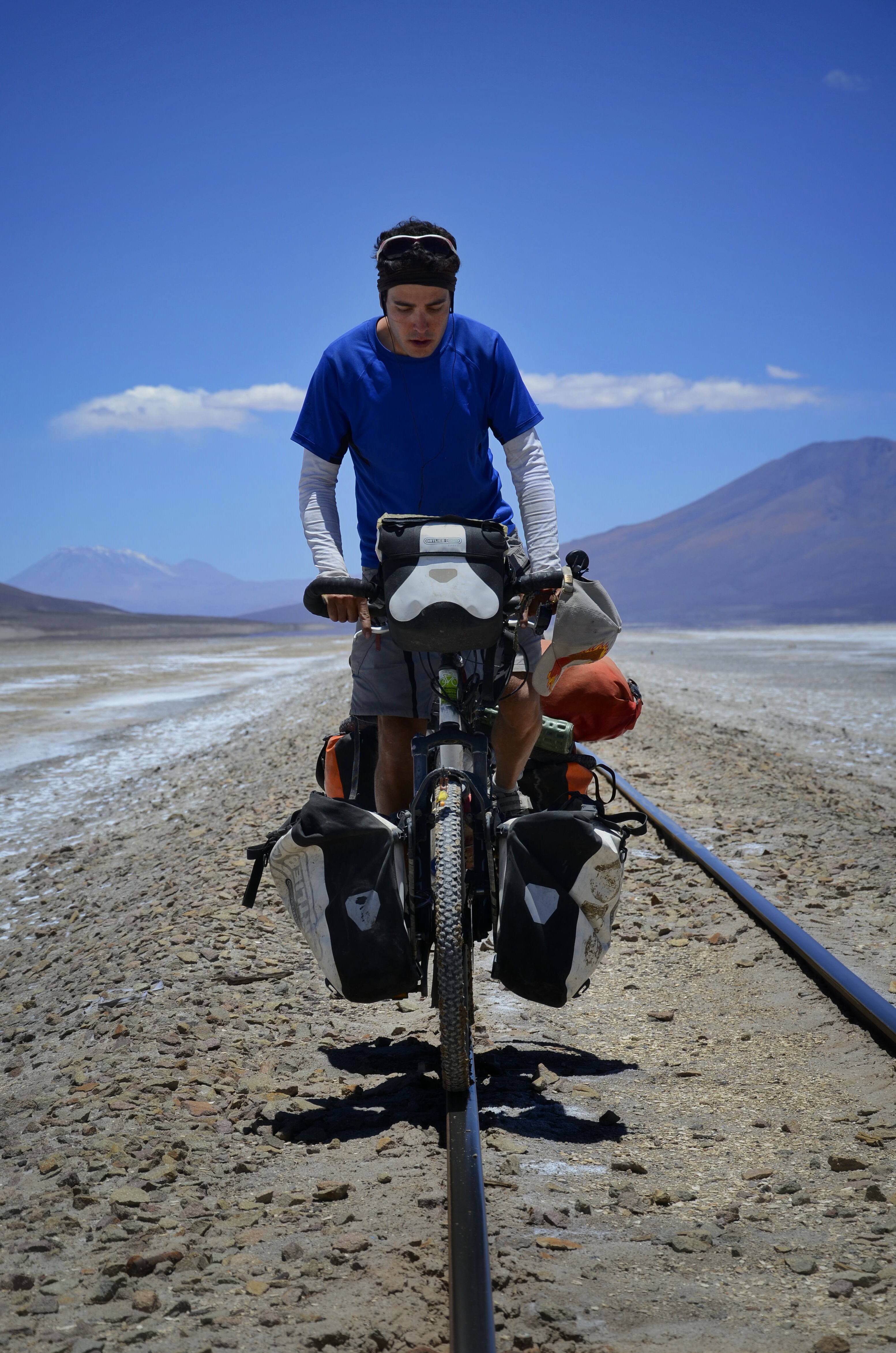 A sandy ascent, but with nice skies to look at while we had to push occasionally, was followed by a descent on a much better road surface…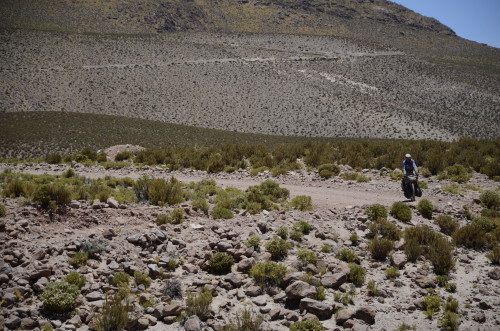 and delivered us into this valley were llamas were munching on algae in the river.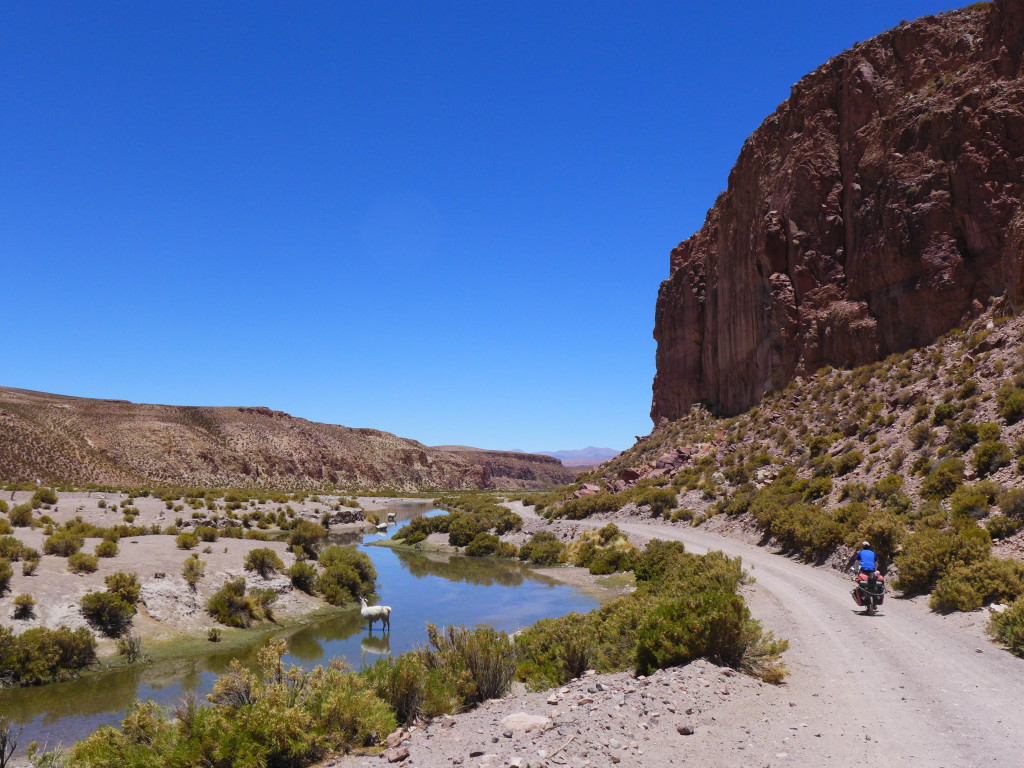 The road was heavy washboard and so we were glad, while thinking we would have to ride another twenty kilometers, to suddenly arrive at the international road and the pueblo of Alota. Time for an icecream at the plaza.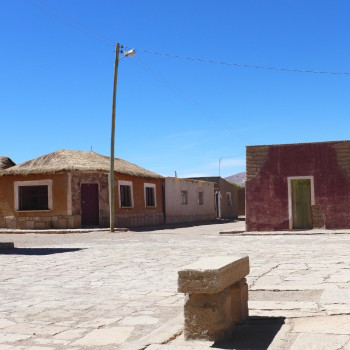 On the way to Villamar, we were stopping at these rock formations close to the valley de las rocas.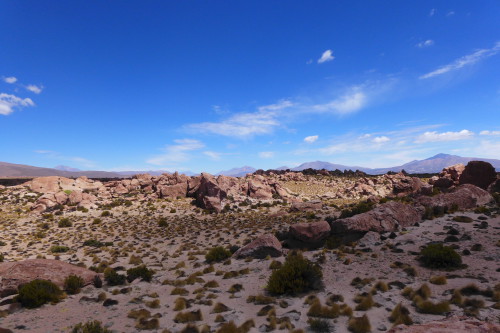 From Villamar the idea was to rejoin the main route at the Laguna Colorado. That didn't quite happen…