After riding into the city, i didn't feel like dodging traffic on my way out. Together with Alvaro, whom i met in the casa del ciclista, i hopped on a bus to Patacamaya from where we made our way around the volcano Sajama. Soon we left tarmac behind and wouldn't see any of it for the three weeks to come. Alvaro in front of the volcano.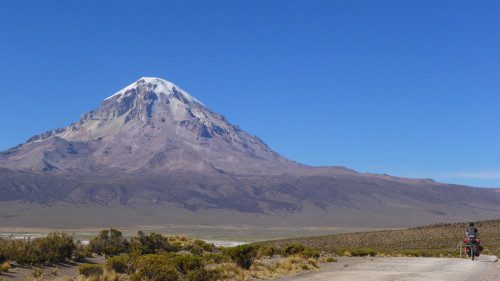 We passed abandoned villages and only rarely one sees people in these parts. Even in populated areas, the villages appear like ghost towns during the daylight hours. Our first camp spot was well below 4000m and we could still find enough firewood.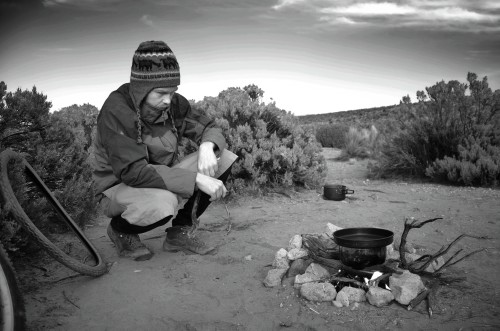 The next day was a bit tougher through quite a bit of sand. A superb lunchbreak at Tomarapi was a well-needed boost for the ride to the village of Sajama. We found shelter in Chachacomani and stocked up on supplies although our panniers were filled with food for a week. While reading about the Lagunas Route it seemd tobe a bad place to run out of food and thus we were maybe a bit overcautious. The next day we saw some flamingoes up close at the laguna at Macaya.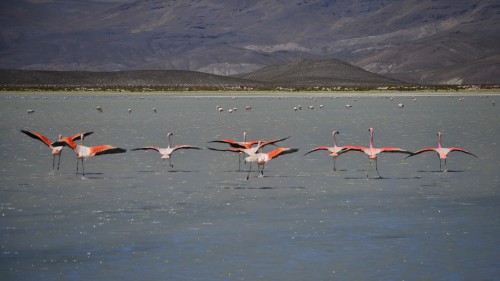 We took single trails along its shore through herds of grasing llamas.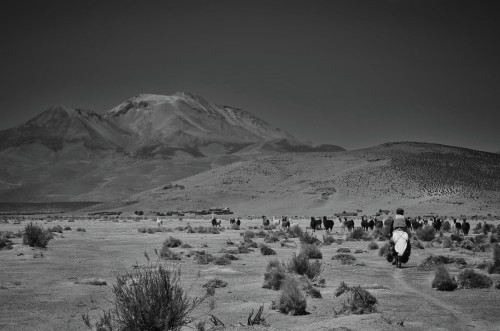 which became a common sight. But it is hard to get tired of these creatures as their faces not only have a funny expression most of the times, but are also very distinct from one another.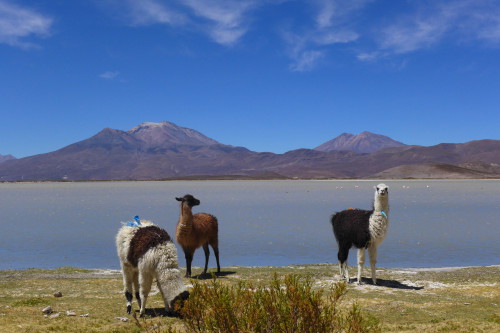 Some pushing through sand was involved from time to time, but never long enough to be frustrating.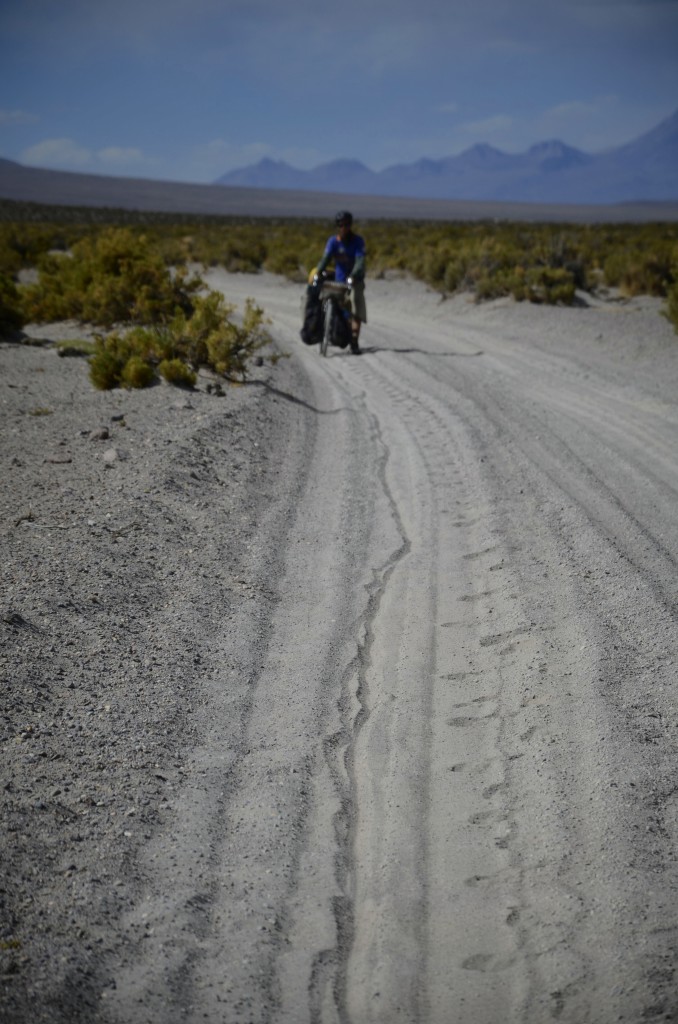 As well as some river crossings, which at the end of the dry season were never too difficult.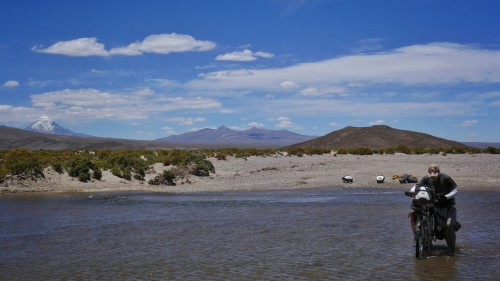 Travelling with Alvaro brought also some changes. I would have camped probably most of the times whereas he is more used to ask for a place to sleep. Usually i was rather reluctant to use official institutions, like health centres or schools, for such purposes, but it brought with it some really nice encounters with the people and thus i didn't feel like misusing their hospitality. And often we found shelter in unused buildings of which seem to be plenty around.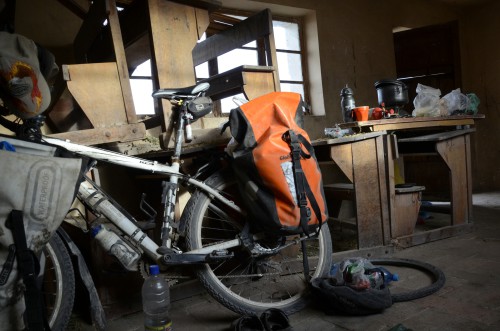 Here it was also not only a question of comfort and not having to pitch the tent. With severe winds and thecold during the night, these places helped to conserve our energy for the road.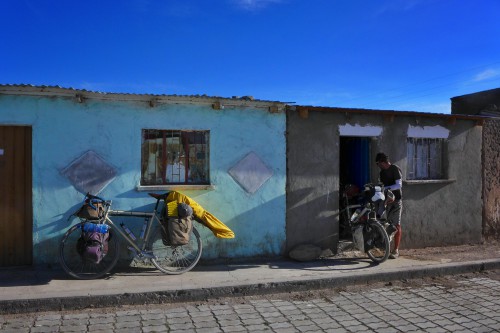 We stopped at some chullpas at the rio lauca, famous for the paintings.

This was on our way to the salar de coipasa. Less famous than its bigger neighbour, the salar the uyuni, this was recommended by other cyclist because of its lack of tourism and thus traffic.