The ride through Puno and from there along the lake wasn't that impressive. A construction site for kilometers on one lane and dust clouds in the face with every passing vehicle wasn't helping either to make it more fun. After the turn-off to Copacabana things improved. I couldn't warm up to the town itself but i met a lady from spain while having breakfast which made more than up for that and was also responsible for a late start towards the second half of the day. The route from there towards the ferries across the 'estrecho de tiquina' is beautiful. Here while climbing out of Copacabana.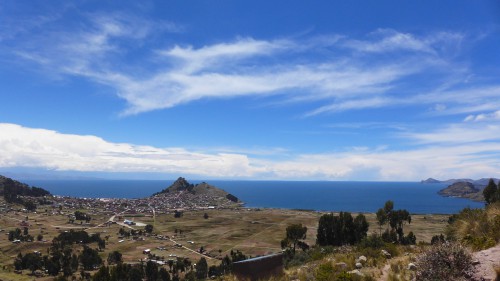 It was a special day: Todos santos. The day to honour the dead. While trying to escape the rain in the evening, i was invited to a family's house. On All Saint's Day people visit cemeteries to make a picnic,  make (rather awful) music with drums and flutes…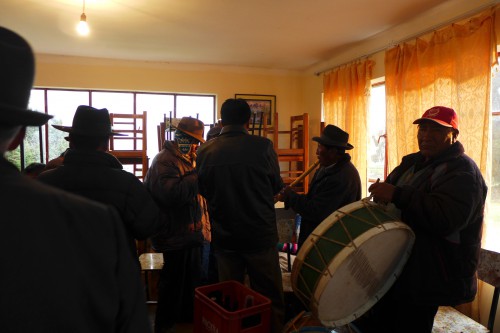 and don't miss out to have a good time while no drink is rejected.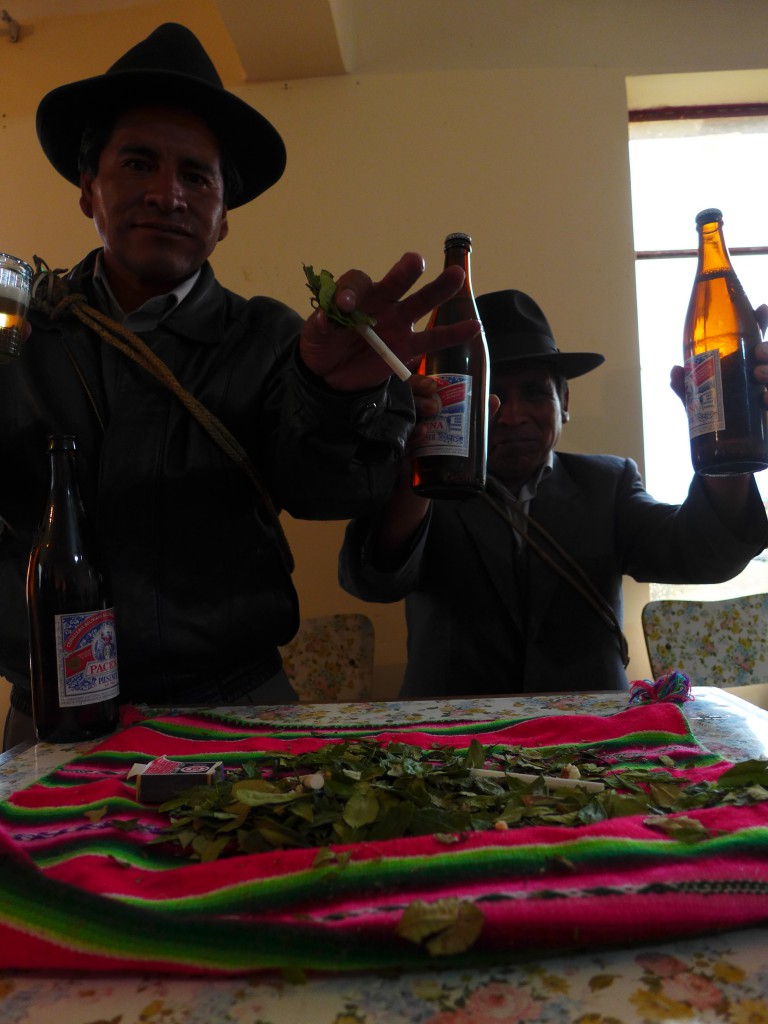 Soon i had a glas of beer in my hands as well as my first mouthful of coca leaves. After the festivities, i just rolled down to the lake and camped at its shore, a nice welcome to bolivia.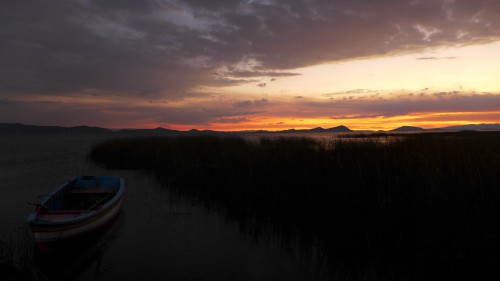 The next day i set out to La Paz and some rest days at the Casa del Ciclista.