It was a hard time leaving the relaxed vibe of the guesthouse. The climbing was getting harder towards the border, and for the last kilometers, the dirt road with its steep inclination was a real struggle. It was the campspots and the atmosphere in the evening that made this stretch worthwile. On the first night from Vilcabamba i found a campspot on a terrace out of earth created by moved during the roadworks of recent times. I enjoyed setting up camp earlier these days to have enough time to cook and enjoy the beautiful light in the evening.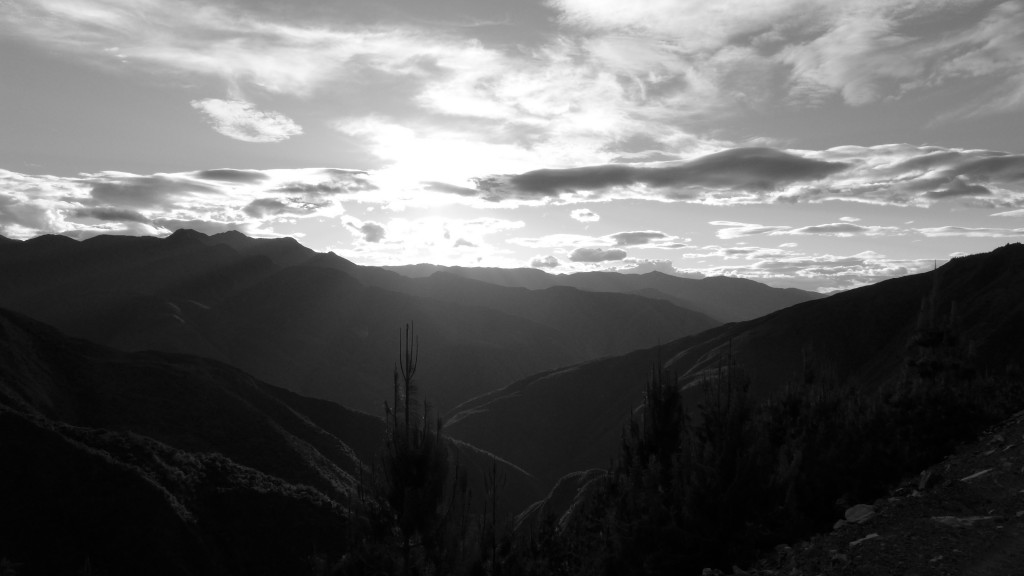 The good weather was lasting throughout the night and offered this starry sky to look at.
The next day i met, Zuza & Michal from the czech republic who are travelling with Sang from Belgium towards the north. We spent an hour or so chatting and exchanging tips and good wishes for the road ahead.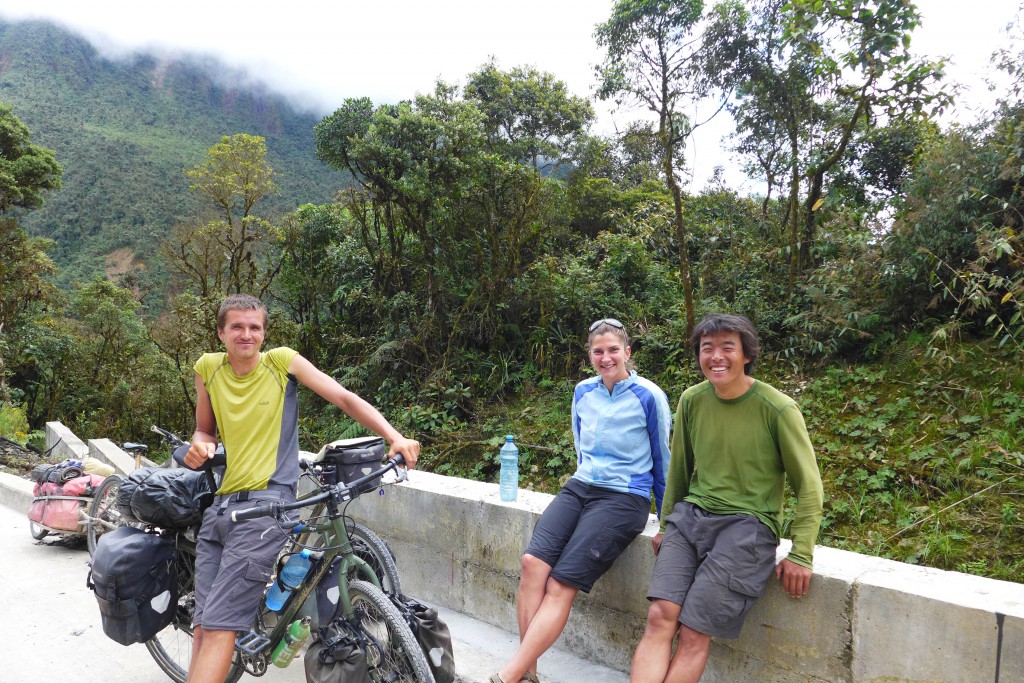 Besides the camping, the ride through this beautiful valley around valladolid made the goodbye of Ecuador special. The road is going slightly downhill until this river crossing…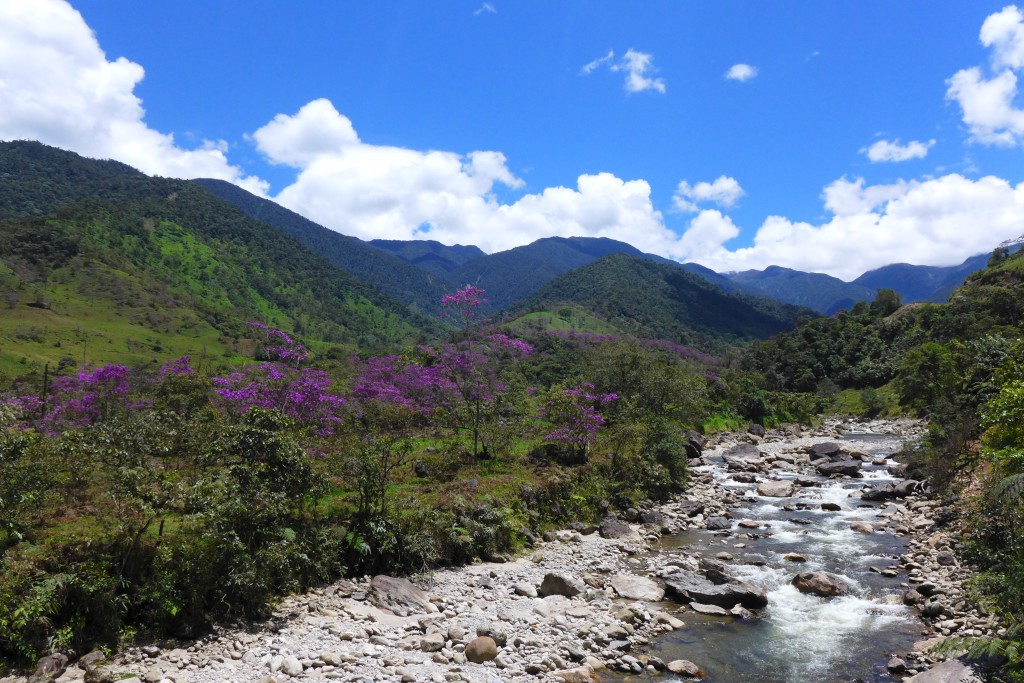 and turns into a construction site a bit after Palanda, from where the road changes to dirt. Other cyclists had bad luck here and had to ride through deep mud after much rain fell and some who tried to overcome that stretch by bus where disappointed, when the bus got stuck and had to turn around. Two days without rain was enough to dry the road sufficiently and i had no trouble getting through. The climb to Zumba was still enough work and when i stopped for lunch, i wasn't that sure anymore that i would make it to the border in the afternoon. The two following climbes were of similar kind and i camped in between them at a river crossing.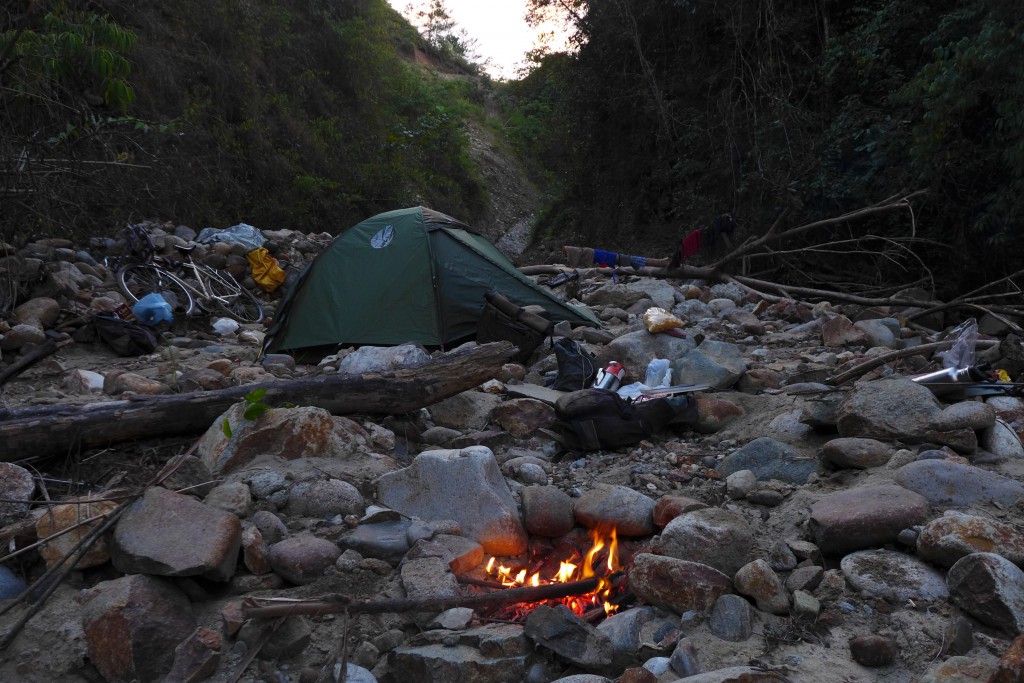 So the next morning i just had one last beast of a climb to overcome until the border with Peru was near. A really laid back border post, where i stopped for a late breakfast and to change some dollars into soles. Ecuador was brilliant. I had as good of an experience with the people as in Colombia, and the diversity and above the reward of going exploring is high as there is so much to see in this comparatively small country.