It was semana santa and the capital in an exceptional state. Processions filled the streets from the early morning hours until almost midnight. Accompanied by many musicians and some of the most dramatic and solemn music i have ever heard. The predominant color was purple, which symbolizes the penance during lent from what i understood as well as grief.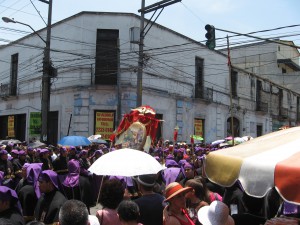 On sundays one main street is closed off for motorized traffic for the event: pasos y pedales. Which reminded me on the time in jakarta with ¨bike to work¨ and the ¨car-free day¨, though that event was way bigger and the streets filled with people. In guate there is still some room that has to be filled with cyclists.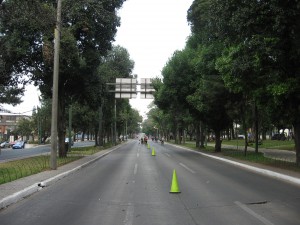 The area around the central parque has the classic layout with the municipal building on the north and the cathedral on the east end.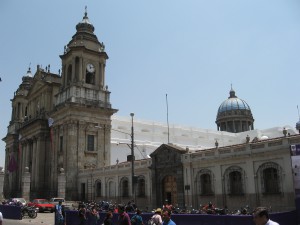 With its courtyard and the shiny blue dome.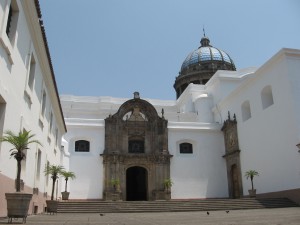 A guided tour through the national palace was a good way to keep practising spanish.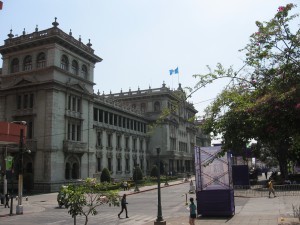 When i went to the post office everything went smoothly. I had to explain the use of the bicycle parts and wait a while but was soon handed the package without having to pay any taxes.
The rapairs were a bit more tricky. I had never changed the freehub body as this was the first time i had to deal with a broken one. The process itself is easy, though i didn't have the right tools with me. So i paid three visits to the nearby toolshop after trying in vain with the tools i had with me and once i was ready to remove the part, it turned out i needed a much larger allen key than i had expected from the instructions.
It took a while longer but everything turned out well. I took the bike for a spin for the pasos y pedales event and am ready for the next attempt to cycle to El Salvador.