from bengkulu it is an amazing ride to the south. half of the time with view of the ocean and small villages with friendly people along the way.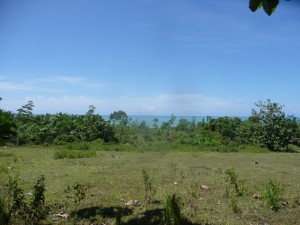 after a whole day riding through the rain, my camera broke down once more. it seems a plastic bag is not enough protection in these conditions. so not a lot of photos from this wonderful ride, which is also part of my favourite routes. in manna i stopped at the omiko hotel and got information from the owner about my further route. what i didn't know was that in manna is the last atm for miles. more on that later…
after leaving manna i was invited by marhen to stay at his house. you might have guessed, another english teacher. the camera was getting a little better…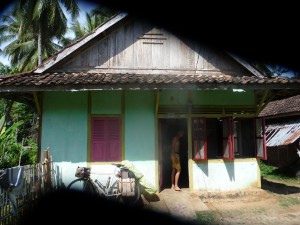 we took a scooter ride to his school, played a round of basketball with his students and then went to the nearby beaches of linau and way hawang. nobody is pushing tourism here and it is not like those beaches are less beautiful then in other tourist centers around south east asia.
many rivers make their way through the bengkulu province towards the sea.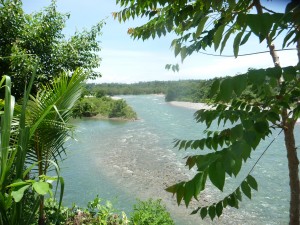 after stopping for lunch in bintuhan it started to rain. in the restaurant i met ria who assisted me with finding a place to stay. padang food was served. you sit down and wait until the food piles up in front of you, eat as much you want and only pay for that.
i checked into a guesthouse and got stranded for 3 days until it was time to get to jakarta. i was running low on money and had to hire an ojek, a motorcycle driver, to make a run back to an atm in manna. we started with black clouds above our heads and on our way back had to face heavy rain. another scooter ride i don't want to repeat.
i took the bus to make it in time to meet up with dorit and timor, two friends from berlin. i arrived at the ferry port to java just before sunrise and had a slow but pleasant crossing. after another ride through the rain i arrived at the bike to work headquarters, my hosts for the following week in jakarta.