after playing beach volleyball the whole summer before leaving berlin, it was one thing i missed during the trip. in hampi we had a volleyball court and finally a group of people eager to play.  after some playing around without any ambitions we felt it was time for the first goan corner volleyball tournament.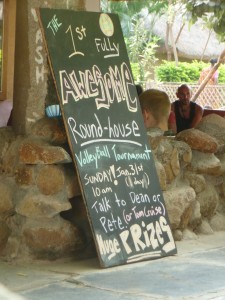 the organizing committee, tom, pete and dean, with the cup.
and its place beside the court…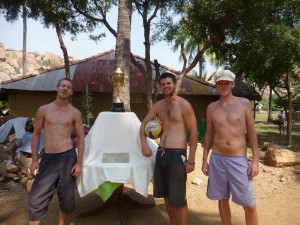 tom agreed to play referee after a little climbing accident which kept him from playing himself. here holding up his yellow card " stop being a dick" which was ultimately followed by the red card "you've been a dick to long"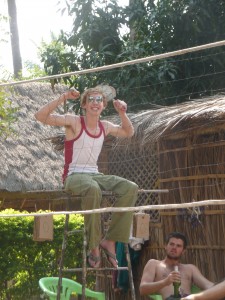 and action…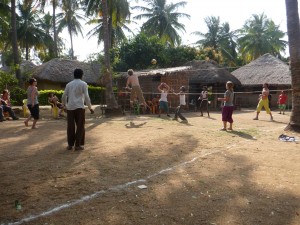 if it was the trophy or the nutella donuts sponsored by our host shamilla, the level was surprisingly good. after exciting semi finals and a thrilling final the winning team takes a rest: andrea and anna (heidi) both from switzerland, arno from france and myself.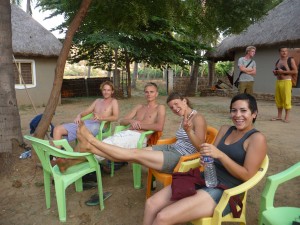 after filling the trophy with beer we went on top of the plateau to celebrate the team spirit.